Good morning all
I can't believe we've arrived at Wednesday again!
the weeks are just flying by
and it's time fro another challenge at
Fab'n'Funky Challenges
This week we have two themes to choose from
Shades of Grey and One other colour
I chose to go with lots of sparkle
1 - because it's always good to have a little sparkle in your life
2 - it's an opportunity to use my lovely Spectrum Noir sparkle pens!!
this is the beautiful
Harleqinade - Venetian Mask
I decided to keep the colouring very soft, first of all using my Spectrum Noir Colourblend pencils - I love how easy they are to blend, then I used the clear Spectrum noir sparkle pen to highlight areas on her face and the flowers and created some sparkle and I then used another pen in the shade biscuit to colour all of the droplets, finally i coloured her eyes in the black sparkle pen which looks really dtamatic IRL - I really like the whole effect. I decided to keep it really simple to focus on the image. Using just a frame in black card made with the Sue Wilson Noble square dies, then added the die cut 'celebrate' across the bottom corner which is also coloured with the black sparkle pen
pencils used - face - cream, vanilla, mulberry,peach, pebble, black
Flowers, mulberry,redcurrant,lemongrass, peach, carnation,pistachio, earth,
background shading - mulberry, lemongrass, peach, black, redcurrant
The image was provided by our fab sponsor this week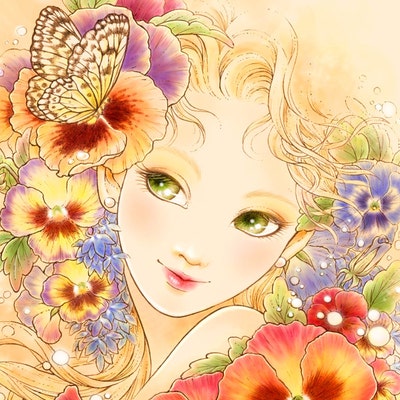 who are also giving a prize of $10 to spend in store to our lucky winner
- it could be you!!
hope you'll join in and play along this week
hugs
Judith x