Good Morning all
I hope you are all bright and breezy today and that this scheduled post has behaved and arrived where it should - when it should! I'm still off on my holly - bobs in Florida enjoying lots of R& R and lovely sunshine : )
We have a new challenge starting at
we want to see
I though I'd show you a really quick and easy way to make some tags with the paper packs available at TPS see
here
- I have made Christmas tags but there are lots of paper sets available in the store that could be used in the same way
I have used the Ultimate Christmas Papers available
here
there are 12 in the set in total - great for lots of Christmas projects as well as cards
I simply sized the the paper before I printed it so that it would fit into my tag die (though you could easily just cut tag shapes without a die), cut another tag shape slightly larger out of some Kraft card and punched a hole through each after I'd lined then up. I also inked round the edge of the printed tags with distress ink just to give some definition. Finally I cut some watching ribbons - two for each tag. and threaded it through the hole - I used vintage seam binding though different ribbons would give different effects. It was really as simple as that. I think it would also be a great idea to make matching boxes or bags using the same papers sized and printed to fit - I'll definitely do this with these at Christmas and make my bags and boxes to fit the gifts.
As always at
TPS
there is great prize on offer
This is what I did....
Tag dies - Dienamics from My Favourite things
Ribbons - vintage seam binding ribbons from crafty ribbons
Distress ink - Tea dye from Tim Holtz
Kraft Card from Crafters Companion
Papers from TPS - The Ultimate Christmas Papers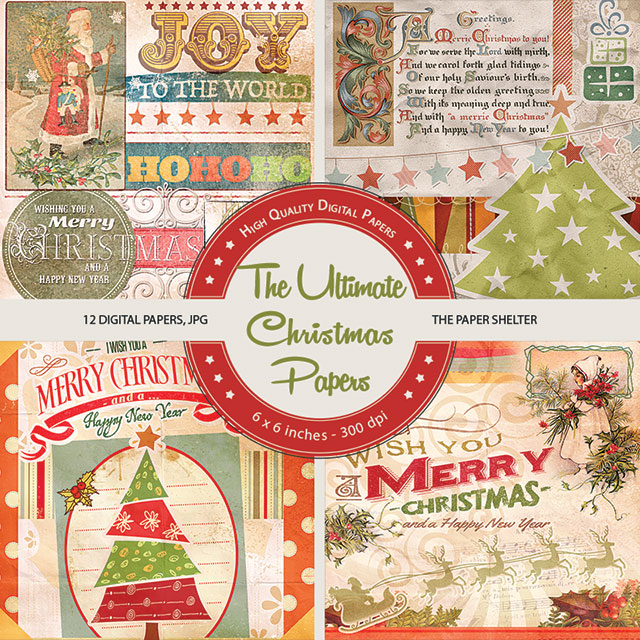 I hope I've inspired you to make something a little different - I know a lot of people don't like the "C" word mentioned in June - for me I think Christmas crafting all year round is a bonus - a great way for you to be organised this year!
Looking forward to seeing all your crafty creations!
hugs
Judith x