Good morning all
I was starting to think nobody loved me anymore - after z couple of manic days I haven't had much blogging time and just foundh post still on draft grrrrr! - so that's why no one visited today! - anyway here it is - off to the gym now but I'll pop on later to see you all xx.......
We have a brand new challenge at Fab'n'Funky challenges this week - almost as if it was made for me with my vintage/ distress thing going on at the moment
The challenge is
I decided to go with a different effect this time - not something I've done a lot before - but I like to experiment. I used my TH distress tool to distress all of the edges and curled the corners to give a distressed look. I decided not to use my distress inks to keep it fresh looking and I think I quite liked this first attempt
I chose this cute little image called Bows 'lil Santas helper from Lacy Sunshine
She's a sort of messy little girl and the distressed look quite suits her!
We are lucky enough to have two fabulous sponsors at
Fab'n'Funky Challenges this week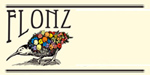 prize $20 shop voucher (plus free shipping)
also offering 12% discount in their shop to all challenge entrants
and
who are offering a prize of 5 Digi Images
This is what I did ...
Image - Bows 'lil Santass helper from Lacy Sunshine
Coloured with copics and prismacolor pencils
Glitter - Martha Stewart silver glitter glue
Paper - K & co swell noel
Ribbon - vintage seam binding from crafty ribbons
Sentiment labels - LOTV
Card cord'inations contemporary Christmas
Wooden embellie star - Kars
Hope we see you over at Fab'n'Funky this week - any distressing will do!
hugs Judith x